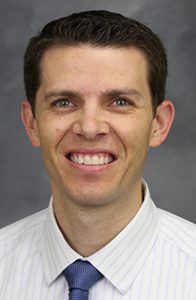 Bio Huma Netics, Inc. (BHN), President and CEO Lyndon Smith has announced the appointment of Scott Bostwick to the position of Chief Financial Officer. Mr. Bostwick replaces Mike Smith, who is retiring after almost 30 years with the company. BHN produces the Huma Gro®, Huma Gro® Turf, Probiotic Solutions®, and Mesa Verde Humates® product lines.
Mr. Bostwick, an Arizona State University graduate, completed his certified public accountant (CPA) exam in 2007 and, after working in various accounting and finance positions for government and private companies, joined BHN as Senior Director of Accounting in 2014.
Lyndon Smith said, "Mike Smith has been our strong right arm at BHN for nearly 30 years. He provided conservative steady financial guidance through a period of rapid company expansion. With Mike's insights and contributions sales grew ten-fold, and he has built a solid financial structure that will ensure our success well into the future. This has been especially felt as we launch our new product line, Fertilgold® Organics, in the coming months. I will miss my daily interaction with Mike, but I'm also very confident that Scott has the financial leadership capabilities we need to continue BHN's growth and success."
Bostwick said, "Mike Smith has been a terrific mentor and friend to me over the past 4 years, and he has helped me to become well prepared to provide BHN's financial guidance going forward. Mike has agreed to remain available to BHN on a consultant basis, and it is great to know that he is there for assistance should a need arise. BHN is a great company, and I am excited to be able to take the financial leadership role in continuing a legacy of success."
#       #       #
About Bio Huma Netics, Inc.
Founded in 1973, Bio Huma Netics, Inc., (BHN) is a three-generation-family/employee-owned company that is a global leader in providing sustainable solutions to the world's environmental challenges for agriculture (HUMA GRO®, MESA VERDE HUMATES®); horticulture, turf & ornamentals (HUMA GRO® TURF); and soil & wastewater remediation (PROBIOTIC SOLUTIONS®) through its proprietary Micro Carbon Technology® and its continuously improving and ever expanding product lines. Learn more at www.bhn.us.